posted on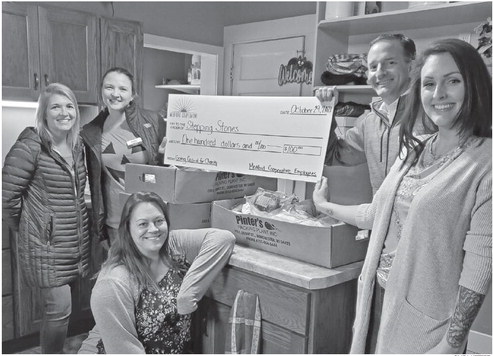 Forward Investment Services has signed a definitive agreement to acquire Lakeside Financial Consultants, Inc. The addition of Lakeside Financial offices in Medford and Phillips brings the full reach of Forward Investment Services to three communities in central and northern Wisconsin.
Lakeside Financial clients will be contacted directly by their current advisors with details in the coming months and will continue to have access to the same team they have developed a relationship with over the years.
William W Sennholz, CEO of Forward Bank – the parent company of Forward Investment Services, said: "Clients of Lakeside Financial won't have to do anything different when transitioning to Forward Investment Services." Sennholz continued, "We are all delighted to partner with a group of investment and insurance providers who share our desire to serve our community and our clients at the highest level. Together we will bring the best in all aspects of banking, insurance and investing to our neighbors and friends.
"At Lakeside Financial, we are excited to work with the Forward organization, to continue to serve community members to help them develop effective financial plans and investment strategies. This merger will connect our clients to the community-focused services offered by Forward Bank," commented Rick Flora, President and Owner of Lakeside Financial Consultants, Inc. "We look forward to combining our experience in comprehensive financial planning strategies. with those that the Forward Bank Investment, Insurance and Banking team offers and know that this merger will have a beneficial impact for all. The transaction is expected to close by the end of December 2021.
Forward Investment Services currently has offices in Marshfield and Medford with appointments available at all Forward Bank locations. For more information, visit www.forward.bankinvestments.