Dear Chuck,

I started participating in my company's 401K when I started my first job out of college last year. I know I should also give and set aside funds for emergencies. But where do I start?
Newbie with money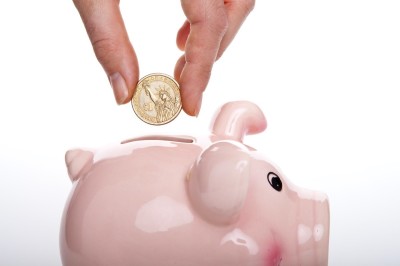 Dear newbie with money,
It's refreshing to hear from someone your age who is already investing but also wants to give and save! Most of our financial problems can be solved if we follow a simple biblical practice: "First give, save later". It's easy to say but often difficult to implement, so I've jotted down some tips for you below.
Donors
Since God is a giver, recognize and consider yourself a giver as well. It goes beyond the mere practice of the act of giving to assume the identity of a giver created in the image of God.
"For those whom he foreknew he also predestined to be conformed to the image of his son…" (Romans 8:29a ESV).
1. There is no set amount to donate. My motivation comes from this: "Honor the Lord with your riches and with the firstfruits of all your produce…" (Proverbs 3:9a ESV).
2. Since God owns everything, ask yourself, "How many God's money should I spend versus how much my money should I give? It will eventually change your mindset.
"The earth is the Lord's and its fullness, the world and those who dwell in it…" (Psalm 24:1a ESV, 1 Corinthians 10:26 ESV).
"The silver is mine, and the gold is mine, declares the Lord of hosts" (Haggai 2:8).
"All that is in the heavens and on the earth is yours, Lord, and this is your kingdom. We worship you as being in control of everything. Wealth and honor come from you alone, and you are the sovereign of all mankind; thy hand controls power and might, and it is at thy discretion that men are made great and strong" (1 Chronicles 29:11b-12 TLB).
3. Tithing (10%) was a requirement of Old Testament law, but their giving was much more than that. Start donating now and don't worry about the percentage. Seek to increase the amount each year. I suggest you make 10% of your gross annual income a minimum goal.
4. Develop an investor mindset towards giving.
What solution to the world's problems do you care most about offering? It will help you to give with passion.
Consider these best practices in your decisions.
Be intentional, not spontaneous.
5. Find a source of inspiration and possibly a responsible partner. Learn from other committed and generous donors. Some of my inspirations are: Randy Alcorn, John Wesley, RG LeTourneau and Alan and Katherine Barnhart.
Savers
Saving does not represent a lack of faith, but it reflects the heart of a faithful steward. Savers have resources to care for family and others, but saving to become self-sufficient and take it easy is condemned in Scripture. We must learn to save in order to reduce stress, increase our ability to give, and live without fear of economic challenges.
1. What is savings? Money that you have immediately and that is not at risk of being lost or penalized.
2. Saving 5-10% of your gross income is a good start. It should not exceed the donation percentage except in an emergency where you really need to make up for it. Don't stop giving to increase your savings.
3. Exercise self-control. No one knows the future, and the only way to prepare for it is to save for the good years.
"Go to the ant, O sloth; consider his ways and be wise. Without having a leader, officer or leader, she prepares her bread in the summer and gathers her food in the harvest" (Proverbs 6:6-8).
4. Create financial space to give and save appropriately. Sacrifices may have to be made through controlled spending.
"Keep your life free from the love of money, and be content with what you have, for he said, 'I will never leave you nor forsake you'" (Hebrews 13:5).
5. An emergency fund protects against the unexpected. Start with $1,000, then 3-6 months of overhead and up to 15 months of savings. In Genesis, Joseph set up a planned savings program:
"Let Pharaoh appoint overseers over the land and take one-fifth of the produce of the land of Egypt during the seven years of fulness. And let them gather all the food of these good years that are coming and store grain under Pharaoh for food in the cities and keep it. This food will be a reserve for the land against the seven years of famine which must occur in the land of Egypt, lest the land perish by famine" (Genesis 41:34-36).
6. Once you have enough emergency savings, start investing. I view money in a 401(k) as an investment account, not a savings account. See number one above.
Think beyond this life
We should desire to manage wisely all that God has entrusted to us because one day we will realize.
"As for the rich of this age, order them not to be haughty, nor to place their hopes on the uncertainty of riches, but on God, who richly gives us all that we can enjoy. May they do good, may they be rich in good works, may they be generous and willing to share, thus laying up treasure for themselves as a good foundation for the future, so that they may grasp what which truly is life" (1 Timothy 6:17-19 ESV).
With prices rising everywhere, it can be more difficult to budget for the future and can cause additional anxiety. To help you understand inflation and make a plan, Crown has a new Inflation Survival Guide that you can download and share with others.
Chuck Bentley is CEO of Crown Financial Ministries, a global Christian ministry founded by the late Larry Burkett. He is the host of a daily radio show, My MoneyLife, which airs on over 1,000 Christian music and talk stations in the United States, and the author of his most recent book, Economic Evidence for God?. Be sure to follow Crown on Facebook.